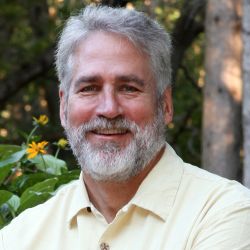 Bill Coleman
Community Technology Advisors: Founder
Bill Coleman helps community leaders create and implement broadband infrastructure and technology-based economic development projects. Bill has operated Community Technology Advisors (www.communitytechnologyadvisors.com) since 2001 and has built a reputation for establishing long-term, productive relationships with clients. As an accomplished community planner and technology consultant, Bill ensures that communities make sound technology decisions using innovative, collaborative strategies.
As lead consultant for the Blandin Foundation's nationally renowned broadband initiative, Bill has worked with dozens of Minnesota communities to analyze current broadband services and develop improvement strategies through a variety of partnership arrangements focusing on developing community vision and leadership to bring projects to fruition. Bill also brings community focus to stimulate enhanced use of technology with positive economic and community vitality outcomes.
His creative vision and project management skills have been verified through research and recognized with client awards through the American's Best Communities competition, the Intelligent Community Forum, the Minnesota High Tech Association and the Economic Development Association of Minnesota. Bill speaks regularly at events sponsored by the Fiber Broadband Association and Broadband Communities and at other conferences.
Before founding Community Technology Advisors, Bill managed a regional ISP's market development program and staffed economic development initiatives for the State of Minnesota. Bill has a Bachelors Degree in Urban Studies from Mankato State University and he studied telecommunications management at Saint Mary's University of Minnesota.
Within his community, Bill continues to organize TEDxMahtomedi and serves on the board of PCs for People.
---
Events Featuring Bill Coleman