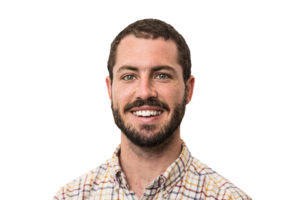 Patrick Edwards
Biarri Networks: Customer Experience Manager
With a background in mathematics, Patrick began working with Biarri Networks 4 years ago to help model acquisition scenarios, construction methodologies and new FTTH technologies for their customer's large scale fiber deployment projects. After spending time developing and applying these algorithms as a service, he began working on a web-based Fiber Optic Network Design tool (FOND) to begin to place the automation directly in the hands of engineers, or anyone who's interested in planning an FTTX network.
As the Customer Experience Manager for FOND, Patrick and the product team are focused on creating software that makes his customers happier by automating their more monotonous work and allowing them to tackle tasks that were previously not possible. By applying lessons learned from using automation at scale as a service, Patrick is determined to help create an automated design solution that balances the strengths of algorithms and humans by allowing them to collaborate via a simple interface.
After making the move from Australia to the USA 12 months ago, Patrick enjoys spending more time with customers, learning about the problems they face in planning, design, and estimation. For him, a good day's work is spent speaking with his customers to find solutions that help them connect another community to what is an essential piece of infrastructure.
---
Events Featuring Patrick Edwards