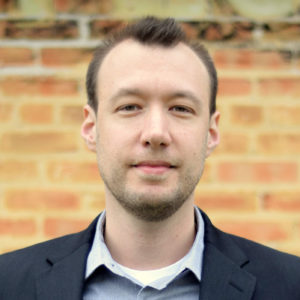 Simon Anderson
Founder & Chief Foresight Officer of Venture Foresight, Emerging Trends Consultant
Simon Anderson is an international futurist speaker and emerging technology and trends consultant. He has shared his compelling message with thousands of senior executives and other leaders in a variety of industries from coast to coast in the United States, as well as internationally.
Simon Anderson co-authored the 2014 Bellwether Award winning book Foresight 20/20: A Futurist Explores the Trends Transforming Tomorrow with fellow global futurist Jack Uldrich. With two new chapters and hundreds of updates, the 2015 "Updated & Expanded" edition will be available soon on Amazon and through other fine booksellers.
As the founder and Chief Foresight Officer of Venture Foresight, Simon Anderson is dedicated to helping leaders and organizations recognize opportunities in emerging technologies and trends before they become challenges. He is also an advisor to several technology startups and a multinational education non-profit.
Having traveled to more than 25 countries, Mr. Anderson brings a global perspective to his work, which has been featured in numerous publications including the World Future Society's monthly newsletter, "The Futurist" and the Austrian management magazine "Hernsteiner".
---
Events Featuring Simon Anderson