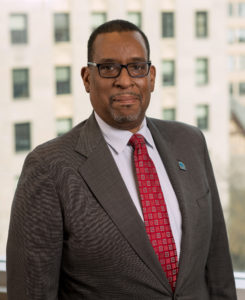 Vincent A. Rice
Wisconsin Economic Development Corporation: Vice President of Sector Strategy Development
Vincent joined WEDC in January 2018. He came to WEDC from the Wisconsin Department of Workforce Development (DWD), where he had been a program manager for the Division of Employment and Training. In that role, he evaluated the talent requirements of different industries and created targeted training programs to meet those needs. He also headed efforts to improve collaboration and communication between the business community and the agency, with a focus on improving processes and relationships across the state.
Previously, Vincent served as division vice president and general manager for RMT Inc. (formerly a division of Alliant Energy Corp.) from 2006 to 2009; as business director for the aerospace division of Honeywell International Inc. from 2001 to 2006; and as a product development manager and product line manager for Corning Inc. from 1995 to 2001.
Vincent holds a bachelor of science degree in business administration from Hampton University and a master's degree in business administration from the University of Virginia. He holds Six Sigma and Project Management Professional certifications.
---
Events Featuring Vincent A. Rice