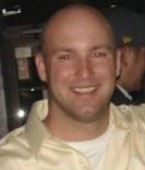 Wyatt Wisnefske
QOS FIber: President and COO
Wyatt's career in the Telecom industry started with a Technical degree in Electronic Telecommunications, followed by 10 years working for large Wireline and Cellular Services providers in I&R, Central Office, and ISP & OSP Engineering roles.
The knowledge gained in these positions helped Wyatt transition into a Telecom ISP and OSP Material Sales and Technical Specialist for a fast-growing distributor as well as working as a Manufacturers Representative and Consultant for 3 of the industry's leading Telecom material and equipment manufactures. (AFL, Duraline and General Machine Products)
For over the last decade Wyatt has built and grown a team of forward thinking and customer-focused individuals at QOS Fiber, a full service design & build firm with professional services such as Network Design and Engineering, Material Selection & Sourcing and Construction Services in Underground Utility Construction, (Directional Boring, Plowing and Micro-Trenching), Fiber Cable and Micro-Duct Placement, Fiber Splicing and Testing and Light Aerial Construction.
QOS Fiber has performed work nationwide including Mexico and Canada, our customers include; Municipal Fiber Networks, Renewable Energy, (natural gas, solar and wind energy), Data Centers, Campus Environments, FTTX & FTTH,
Together we connect the world!
---
Events Featuring Wyatt Wisnefske