The State of Economic Development in Wisconsin
October 1 – 10:00 am to 10:45 am
Northshore
The Wisconsin Economic Development Corporation (WEDC) is Wisconsin's lead economic development organization. WEDC's mission is to advance and maximize opportunities in Wisconsin for businesses, communities and people to thrive in a globally competitive environment. The agency's economic development strategies are built on five key catalysts of growth:
Strategic economic competitiveness;
Business development;
Community and economic opportunity;
Brand development and management; and
Operational and fiscal excellence.
Sector Strategy Development operates within Wisconsin Economic Development Corporation and has three goals:
Extend the geographic reach and implementation of the Targeted Industry investment grant awards program to achieve growth and competitiveness for key industry sectors
Support priority special projects to achieve unique and substantial economic benefit to defined needs in Wisconsin. Demonstrate the capacity to engage with priority needs quickly and effectively, with resources required to positively impact economic development at the local, regional, and state level.
Advance key industry initiatives and collaborate investment to substantially enhance the market power and positioning of priority industry sectors within the state.
To date, the key industry sectors include:
Advanced manufacturing; water technology; aerospace;  biohealth forest products; food and beverage; energy power and controls; intelligent systems; and transportation and logistics.
Speakers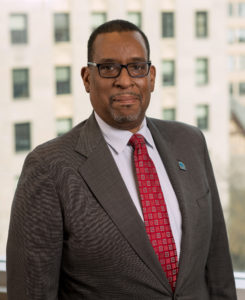 Wisconsin Economic Development Corporation: Vice President of Sector Strategy Development